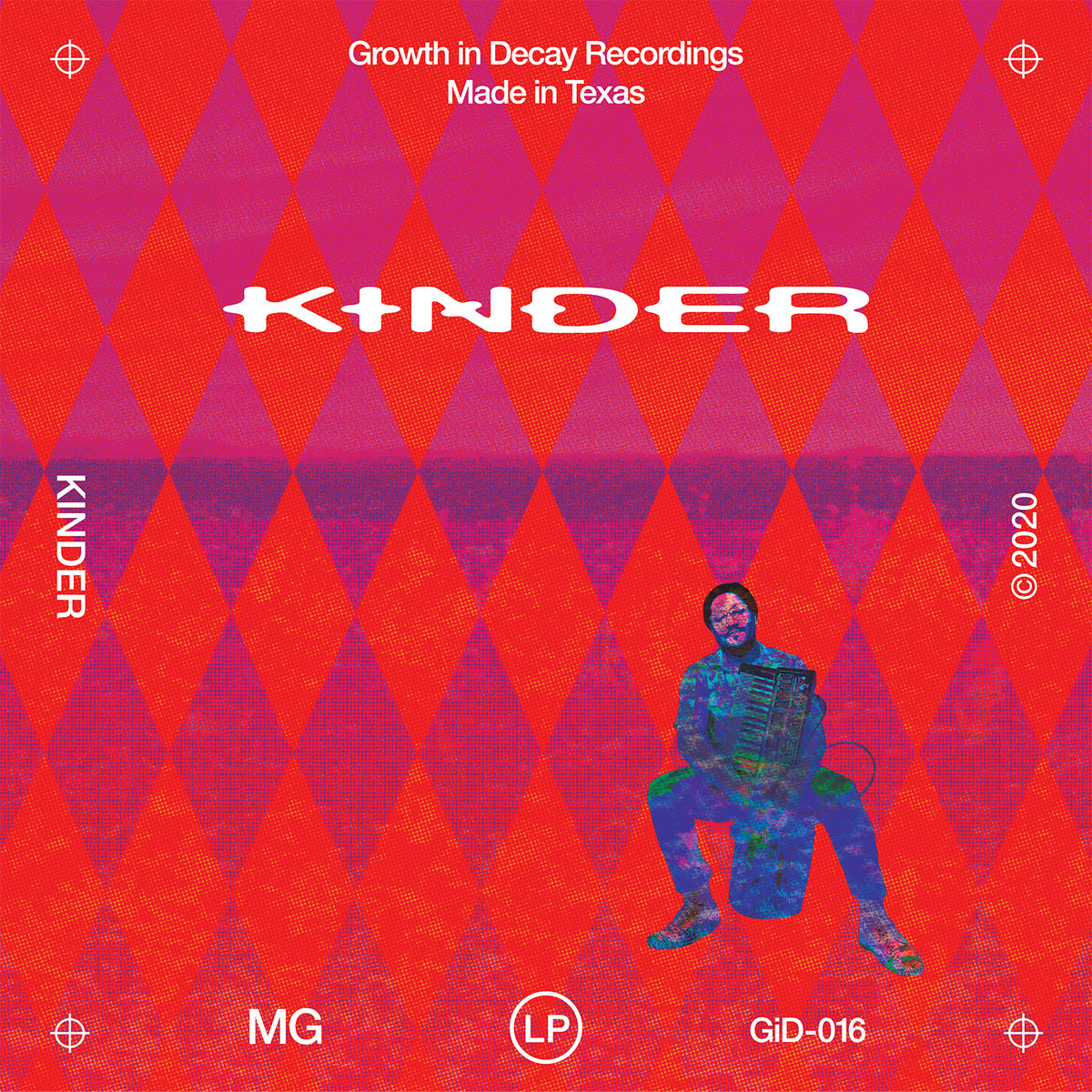 From the digital desk of Growth in Decay Records :
'San Marcos-based electronic producer Kinder intertwines elements of jazz, funk, new age & house on his new album entitled MG. Applying his background as a bassist and his ear for lovely chord progressions, Kinder creates a lane of his own in the GiD catalogue.
Utilizing live instrumentation & a little programming, he gives his sound a unique and organic feel. The album title MG is derived from his heavy implementation of the classic Moog synthesizer that is found all over the release. After using the Moog for years, Kinder wanted to take a deeper dive into the iconic piece of gear. The goal was to apply it in a different manner than he has in the past.'
Check it out and lock yourself down a pre-order!
-chief