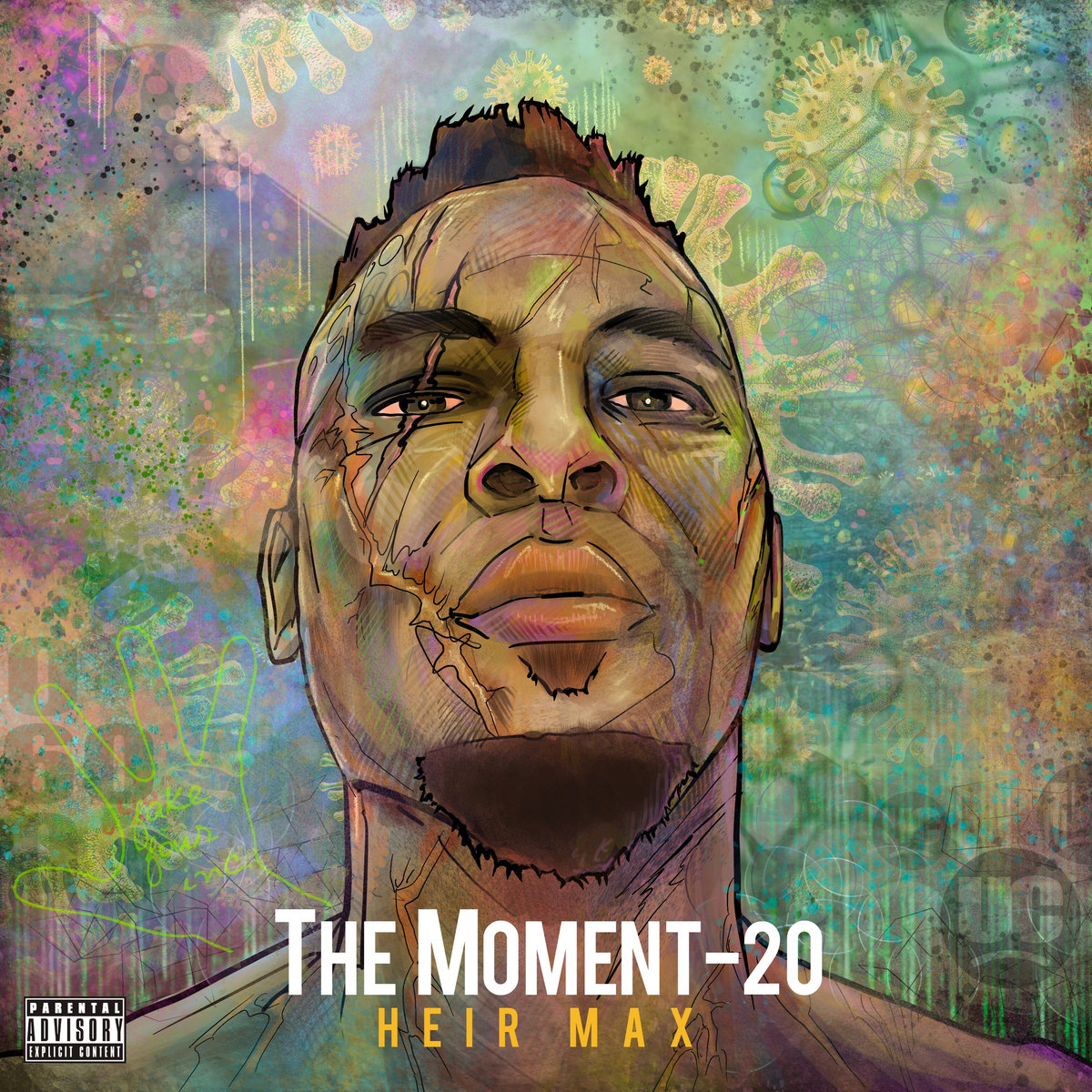 I think it's important to let Fake Four Inc. and heir MAX speak on this project : 
"This album is dedicated to Scotty Sixo whose birthday is September 10th.
In heir MAX's words:  'This project is very dear to me.  I talk about a lot of personal things I had a lot of time to reflect on during the Pandemic…. I hit on my childhood, how I grew up in Dallas Texas dealing with addiction, corrupt cops, the Pandemic, depression, and the pursuit for happiness.
I want to dedicate this album to our Dear friend Scotty Sixo Trimble.  A lot of us owe you so much and I am truly thankful to have had you as a friend. We miss you so much.'
Fake Four Inc. is proud to share this EP by Texas's heir MAX as a free digital download on Bandcamp day today.  With production by Moodie Black, Factor Chandelier, Progeny and more, heir MAX offers a unique blend of sonic influences backing up poignant, biting rhymes.
Joseph Johnson, aka heir MAX, is a hip hop artist based in Fort Worth, TX, and half of the duo Alligator Food with Scotty "Sixo" Trimble.
Alligator Food was hard at work on the follow up to their debut album, Even Petals, when Sixo suffered a fatal heat stroke during a motocross race.  The devastating loss of not only his friend but also all of their recorded material was a career setback not many could recover from.  Wanting to continue the pursuit of his childhood dream, heir MAX began to pick up the pieces and embark on his new journey as a solo artist.
heir MAX's music has been described as "light-hearted with a dark twist."  Drawing from unexpected influences like Dave Gahan, Muddy Waters, Trent Reznor, and the Dead Kennedys, heir MAX delivers catchy choruses over moody yet upbeat soundscapes, creating a sound uniquely his own.  MAX is as comfortable on a skateboard as he is on the mic, weaving his life experiences together without a lot of tricky metaphors.  The lack of overcomplicated and obscure references make heir MAX instantly relatable.  His tales, inspired by the likes of Slick Rick and Ghostface Killah, range from childhood skatepark antics and cartoons to serious topics, like corrupt cops- the subject of his song Ralph.

Though it was through Sixo that heir MAX met Ceschi and became part of his Fake Four, Inc. label, heir MAX quickly made a name for himself.  MAX has played alongside greats like 2mex, producer Factor Chandelier, Ceschi, MC Homeless, Onry Ozzborn, Height Keech, and the legendary Myka 9.  He has performed on several dates on the Vans Warped tour and is the go-to opening act at any major hip hop show in Texas due to his dedicated hometown fanbase."
-chief